Free UK shipping on orders £150+
Danelectro 59M Electric Guitar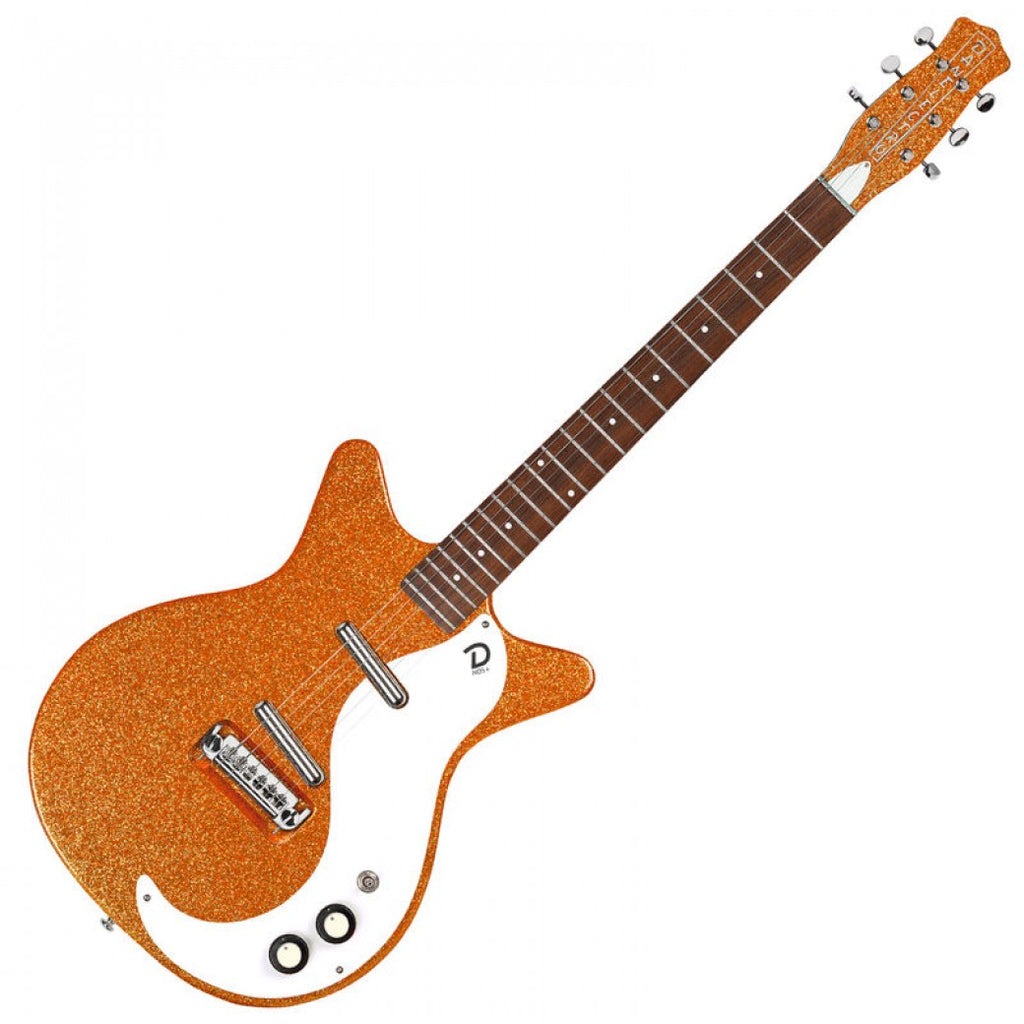 Hover on image to zoom
Can't make up your mind? Need some Advice?

Please feel free to email dominic@kendallguitars.co.uk for enquiries and advice relating to our products or services.

Quality assurance

Every guitar we ship is fully checked over and set up before being dispatched.
Danelectro 59M Electric Guitar
The Danelectro '59M NOS now loaded with tone-enhanced, NOS+ (New Old Stock) lipstick pickups that deliver notably enhanced highs, punchier mids, and solid lows.
While the '59M NOS+ sings with even more classic Dano single coil jangle, twang, clarity and fast attack, the key '59' elements remain, within the timeless short horn, double cutaway body, Coke-bottle headstock, dual-concentric volume and tone controls and 3-way selector switch.
Accurate tuning and pin-point intonation is ensured with straight string pull from 3-aside vintage style machine heads, via a precision cut aluminum nut, onward to the fully adjustable die cast wrap-around bridge, recessed within the body.
It goes without saying, Danelectro guitars almost play themselves and the '59M NOS+, with a comfortable, sleek neck profile and 21 fret polished fingerboard, is no exception. Featuring the original lightweight Masonite construction, impressing the audience with these new striking visuals and enriched sonics during a 2hour show….is not a problem.
Danelectro's design team have certainly excelled with these gorgeous, large-flaked attention grabbing, metalflake body finishes with color-matched headstocks, offset with the original white 'seal' shaped designed scratchplate. With the addition of these unique NOS+ lipstick pickups, the '59M NOS+ is arguably one of the best sounding incarnations of the definitive Danelectro model.
Here at Kendall Guitars we thoroughly check over and setup each Guitar before we dispatch the Guitar to you.
Delivery times for UK deliveries we would normally expect a 2 - 3 day delivery timescale. UK Orders over £150 are Free Shipping.
European deliveries we use Parcel Force and DPD we would expect a 4 - 10 day delivery timescale.
Worldwide shipping can take longer due to Customs. Where appropriate we will notify you of the tracking information.
Kendall Guitars Online Shop prices are displayed exclusive of VAT, only goods that are shipped to the UK will have VAT applied at the checkout.
Here at Kendall Guitars we check our online pricing on a regular basis, we are happy to price match a product if you have seen a genuine price from an other authorised retailer.
If the item you are looking to purchase is not in stock, you can still pre order the item, we will then notify you when the item is available for and ready shipping. delivery times will vary depending on product availability.
Returns, if for some reason you are not happy with your purchase, please email me at dominic@kendallguitars.co.uk.