Free UK shipping on orders £150+
Faith Nexus Venus Electro Acoustic Guitar Copper Black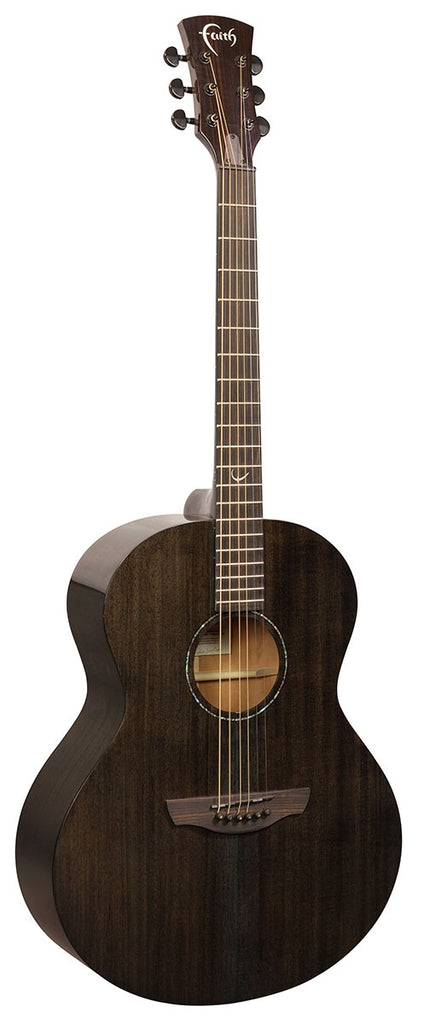 Hover on image to zoom
Can't make up your mind? Need some Advice?

Please feel free to email dominic@kendallguitars.co.uk for enquiries and advice relating to our products or services.

Quality assurance

Every guitar we ship is fully checked over and set up before being dispatched.
Faith Nexus Venus Electro Acoustic Guitar Copper Black
Faith Nexus Venus Electro Acoustic Guitar features a gloss-finish on a solid mahogany body and top. The all-mahogany construction creates a guitar that loves to be played hard and offers a distinctive tonal character with an emphasis on the mid-range.
In keeping with the popular Naked series, the Nexus series guitars are also free of unnecessary cosmetic flourishes, instead relying on the tonewood's natural grain variation, and the hand-applied Copper Black stain to add visual appeal.
Although there is still a certain stripped back look with the Faith Nexus, a carefully applied high gloss lacquer highlights the mahogany's natural beauty, but also adds a layer of physical protection that ensures your Nexus will shine for years to come.

Precision black tuners, black nuts and saddles, and genuine ebony fingerboards, bridges and bridge pins complete the Nexus look, and accentuate their already rich and dark visual palette.
Fitted with Fishman Sonitone preamp and Sonicore pickups electronics
Here at Kendall Guitars we thoroughly check over and setup each Guitar before we dispatch the Guitar to you.
Delivery times for UK deliveries we would normally expect a 2 - 3 day delivery timescale. UK Orders over £150 are Free Shipping.
European deliveries we use Parcel Force and DPD we would expect a 4 - 10 day delivery timescale.
Worldwide shipping can take longer due to Customs. Where appropriate we will notify you of the tracking information.
Kendall Guitars Online Shop prices are displayed exclusive of VAT, only goods that are shipped to the UK will have VAT applied at the checkout.
Here at Kendall Guitars we check our online pricing on a regular basis, we are happy to price match a product if you have seen a genuine price from an other authorised retailer.
If the item you are looking to purchase is not in stock, you can still pre order the item, we will then notify you when the item is available for and ready shipping. delivery times will vary depending on product availability.
Returns, if for some reason you are not happy with your purchase, please email me at dominic@kendallguitars.co.uk.